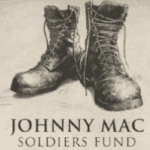 Johnny Mac Soldiers Fund honors military service and sacrifice by providing scholarships to veterans and military family members, especially to children of our nation's fallen or disabled.

St. Mary's Healthcare System for Children is committed to improving the health and quality of life for children and families with special needs.

At the 2000 Laureus World Sports Awards, Nelson Mandela inspired the founding of the Laureus Sport for Good Foundation Laureus Sport for Good has directly invested over $150 million into youth-serving programs around the world — from South Africa to Hong Kong to Argentina.

Since its founding in 1987, New York Cares has been committed to meeting pressing needs by engaging caring New Yorkers in volunteer service. Their volunteers serve in schools, soup kitchens, senior centers, public parks, libraries, and other nonprofits.