Healthy & Safety Guidelines

Our absolute priority during this challenging time is the health and safety of our staff — and of course, you, our customers — as we re-open the dealership. For this reason, the employees at Mercedes-Benz Manhattan will be adhering to a number of strict health guidelines and new operating procedures designed to protect all members of the Mercedes-Benz Manhattan family.

If you are dropping off a vehicle for a service appointment, the video below illustrates how we plan to handle your vehicle safely:

The following list includes a number of basic protocols you should observe to remain healthy and safe: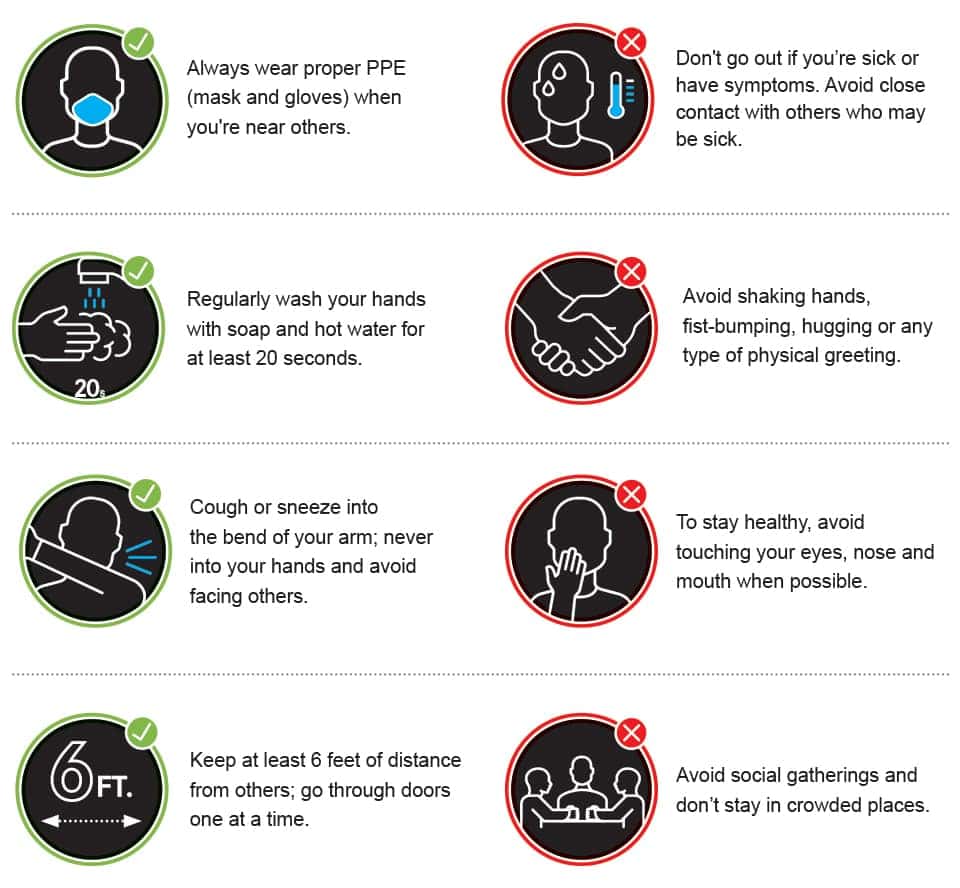 In addition to the above protocols, there are a number of new operating procedures you need to know when visiting the dealership. Please observe the following guidelines

You must schedule an appointment during our hours of operation — 8:00am to 6:00pm. The Service Department is now accepting walk-ins.

Appointment times will be strictly enforced — if you are late, you will be asked to reschedule and/or we can schedule another appointment on the same day.

You must wear a mask and/or gloves when visiting the dealership. If you do not have either, we will provide some at the 11th Avenue entrance.

When inside the dealership, there will be floor markers for pedestrian traffic to help guide you safely.

When interacting with staff members, you should observe a minimum of 6 feet of distance; when waiting on line, there will be special markers indicating the safe distance between you and any other customer.

With new or trade-in vehicles, all books and keys will be sanitized and placed in a sealed Ziploc bag with a sanitized sticker on the outside of the package.

When servicing vehicles, we recommend that you leave the building until your vehicle is ready; additionally, the Barista area will be available for limited numbers of waiting customers.

We strongly recommend that you make credit card payments, digital payments or payments with the acceptance of certified funds.