S-Class Coupe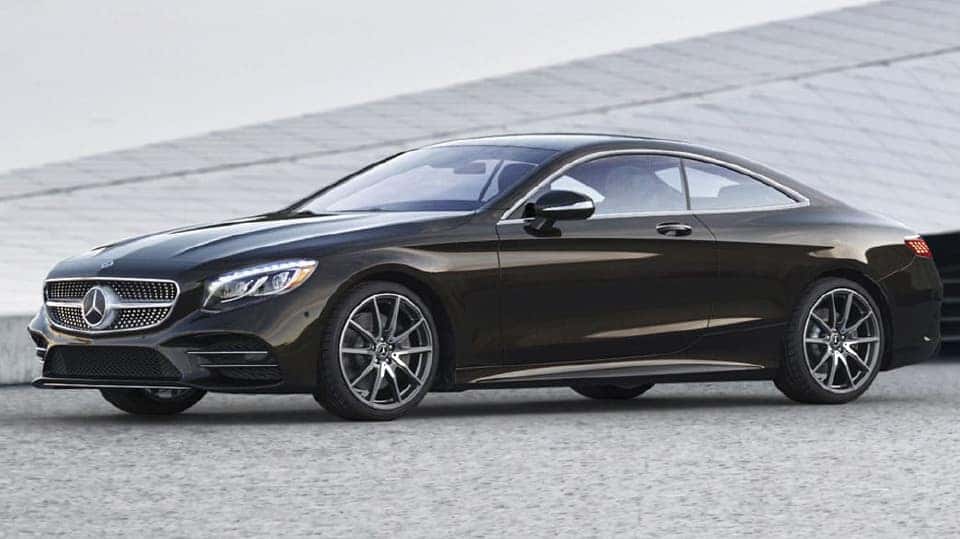 For decades, the flagship Mercedes-Benz coupe has advanced the state of the art, with industry-changing breakthroughs and uncompromising pillar-less design. For 2020, it continues to set the pace in style and substance, with sensuousness and strength. Intelligent, all-LED headlamps adapt to curves and cars ahead. Swarovski® crystals can add further intrigue. Wafer-thin organic LED (OLED) elements turn the tail lamps into a three-dimensional sculpture that changes with your viewing angle. Industry-first ENERGIZING Comfort teams climate, fragrance, seat heating or ventilation, massage and music to relax, refresh and rejuvenate your body and spirit. It'll even adapt the 64-color LED ambient lighting to suit your mood, or set a new one.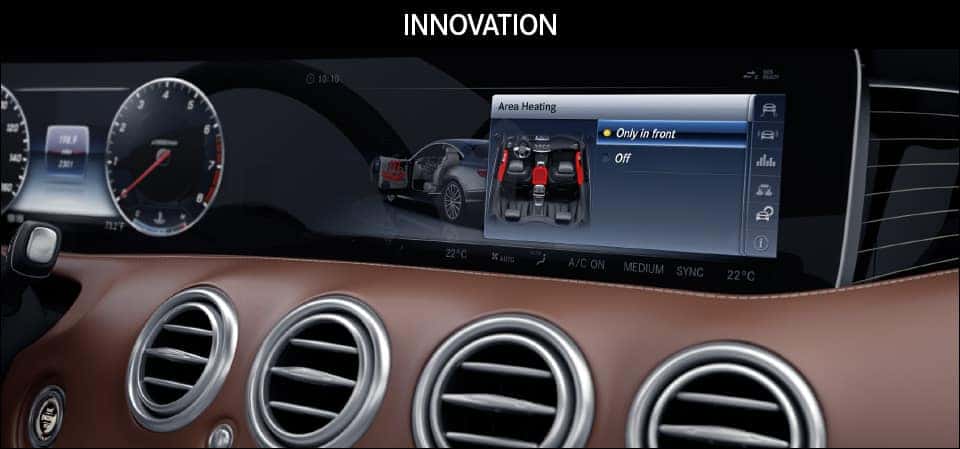 Two smartphone-like pads access nearly all the car's features directly from the steering wheel. Scroll, swipe and select from the central screen with your right thumb, and the screen between the gauges with your left. A digital command center you can control without taking your digits from the wheel. Driving assists that ease your journey while exciting your passion for the road. The S-Class celebrates the art of driving, while advancing the state of the art.
An S-Class can take stress out of driving, but keep you in charge. Innovative assists can change lanes with a tap of your finger. Use GPS map data to slow for an offramp. And read speed signs so it can adapt your cruising speed in a school zone. Radar, cameras and other technologies team up for virtual vigilance in nearly every direction. Its advancements can alert you to pedestrians in your path or cars in your blind spot. It can even help you execute some evasive maneuvers more smoothly.*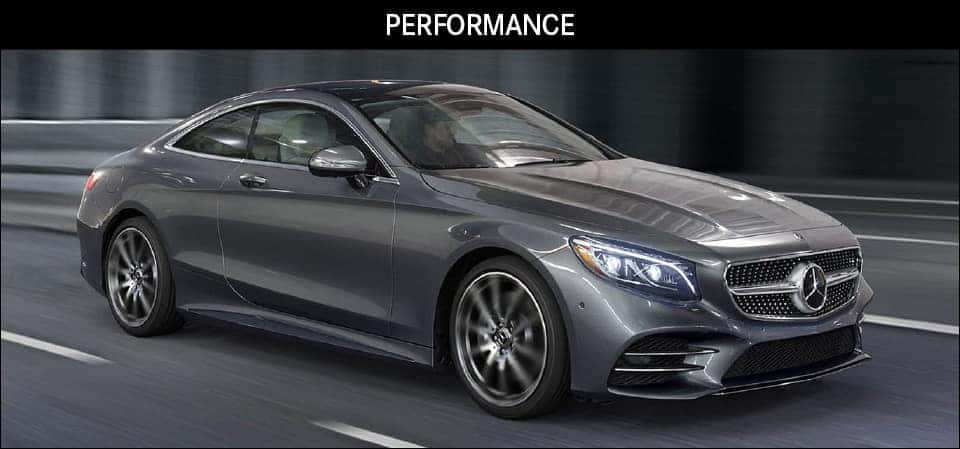 From its advanced biturbo V8 to its nimble all-wheel drive and adaptive suspension, the S 560 Coupe can turn technology and passion into power, poise and confidence on any road, in any season. The heart of the S 560 Coupe is its direct-injected 463-hp 4.0L biturbo V8. Its twin turbos are nested in the "hot V" of the engine, to rush-deliver its 516-lb-ft of torque and bring you to 60 mph in just 4.5 seconds.**
The paddle-shifted 9G-TRONIC transmission puts nine speeds at your fingertips, for quicker takeoffs, quieter cruising, and more seamless acceleration in between. It's also light, smooth and efficient. Standard AIRMATIC® air suspension balances calm, composed comfort with taut, tenacious handling. It can also adapt its firmness and ride height for changing loads, challenging roads, and driver-selectable modes.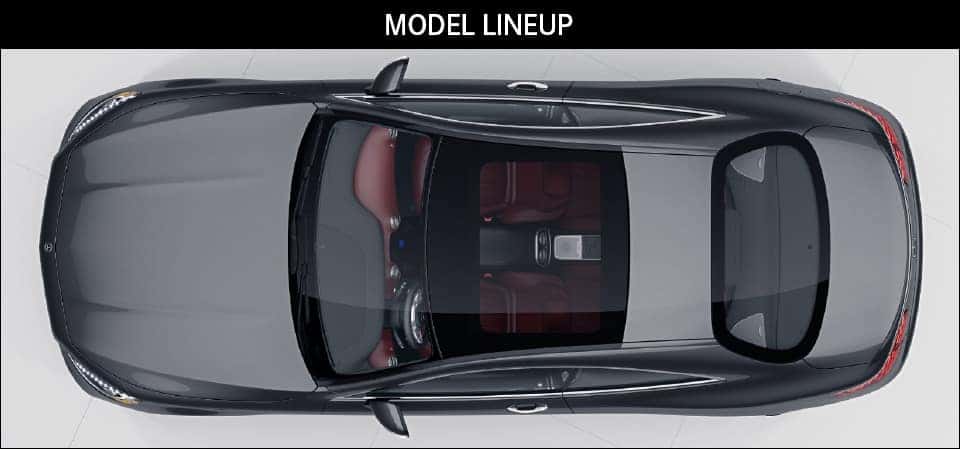 S 560 4MATIC® COUPE:
POWER: 463hp @ 5,250 – 5,500 rpm
TORQUE: 516 lb-ft torque @ 2,000 – 4,000 rpm
ACCELERATION: 4.5 sec 0-60mph‡

Want to learn more about the S-Class? Check out these independent reviews, or contact a Mercedes-Benz Manhattan Sales Representative.
Road/Show by CNET says "A fantastic blend of power, technology, comfort and exclusivity".
Roadshow's video review lists 5 things to know about this luxury benchmark.

*Some systems are optional. Even the most advanced safety systems may not be sufficient to avoid an accident. It is the driver's responsibility at all times to be attentive to traffic and road conditions, and to provide the steering, braking and other driving inputs necessary to retain control of the vehicle. Drivers are cautioned not to wait for system alerts before braking or taking evasive action, as that may not afford sufficient time and distance. See Operator's Manual for system operating speeds and additional information and warnings. ** Stated rates of acceleration are based upon manufacturer's track results and may vary depending on model, environmental and road surface conditions, driving style, elevation and vehicle load. ***Some features of ENERGIZING Comfort may be optional. ‡Stated rates of acceleration are based upon manufacturer's track results and may vary depending on model, environmental and road surface conditions, driving style, elevation and vehicle load.

Sign up below to schedule an appointment with your Mercedes-Benz Manhattan Sales Rep.
We'll also keep you up to date with our latest, exclusive partner benefits. Drive In. Be Spoiled.