S-Class Cabriolet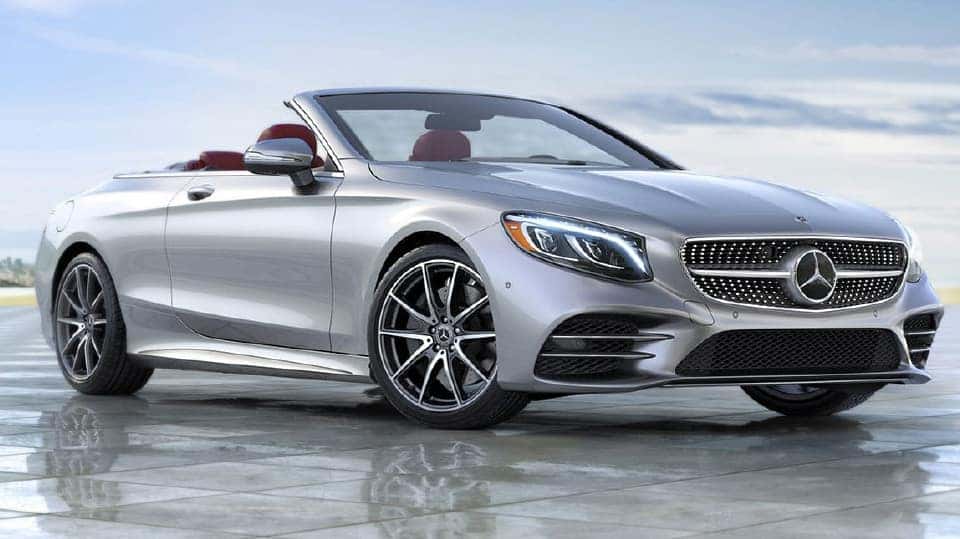 Lower the roof of the S-Class Cabriolet and it raises the pinnacle of desire. With free-flowing style, refreshing luxuries, and a bounty of innovations, it leads a rich tradition of open-air motoring toward a breathtakingly beautiful future.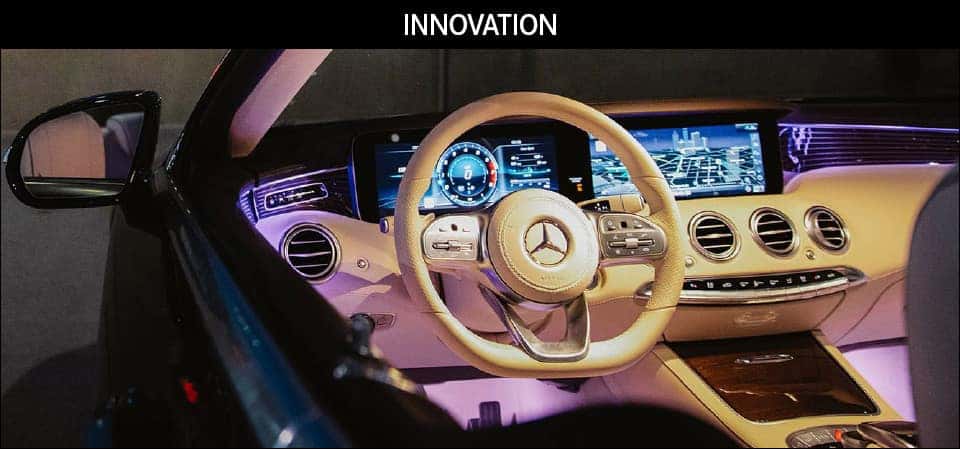 No car inspires the industry with innovation like the S-Class. Which means the four individually contoured seats of an S-Class Cabriolet give you a front-row, open-air, all-access pass to technologies you won't find anywhere else under the sun. Intelligent, all-LED headlamps brighten more of the road, also adapting to curves and cars ahead. Intriguing OLED taillights each feature 33 thin-film Organic LEDs arranged in a three-dimensional sculpture of light. Apple CarPlay™ and Android Auto add to your choices in entertainment and navigation. Their unique interfaces work like your phone because they integrate with it, even its voice controls. Wireless charging is available, too.* Intelligent climate control adapts automatically to the position of the top and the sun. AIRSCARF® envelops you in warm air, so you can keep the top down longer. And MAGIC VISION CONTROL® windshield washers can clear your view without splashing the cabin. Today's S-Class previews the future of driving. It can change lanes with a tap of your finger. Slow your cruising speed for an exit or school zone. Turn stop-and-go in to go-with-the-flow. And watch out for danger ahead, even when it's coming from behind.**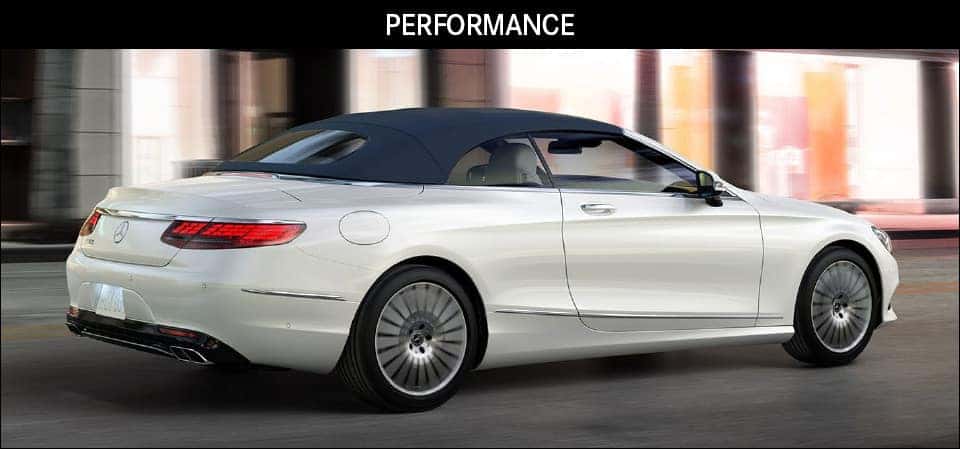 Biturbo V8 power puts the wind in your sails, while an adaptive suspension unravels winding roads. Between the open road and the wide sky, an S-Class Cabriolet has a way of making every drive feel like a deep breath of fresh air. Admirers can't take their eyes off the S-Class Cabriolet, but the wind barely notices it. Aerodynamic refinements enhance handling, efficiency and comfort. Even with the top down, standard AIRCAP® helps keep the cabin calm and quiet. Twin turbos, nested in the "hot V" of the engine to virtually eliminate lag, boost the direct-injected 4.0L biturbo V8 of the S 560 to 463 hp. Paired with a 9-speed transmission, it can whisk you to 60 mph in just 4.5 seconds.‡ AIRMATIC® suspension balances comfort and cornering with computer-controlled air springs. It can self-level as loads vary, adapt as roads vary, and let you change modes from supple to sporty whenever your moods vary.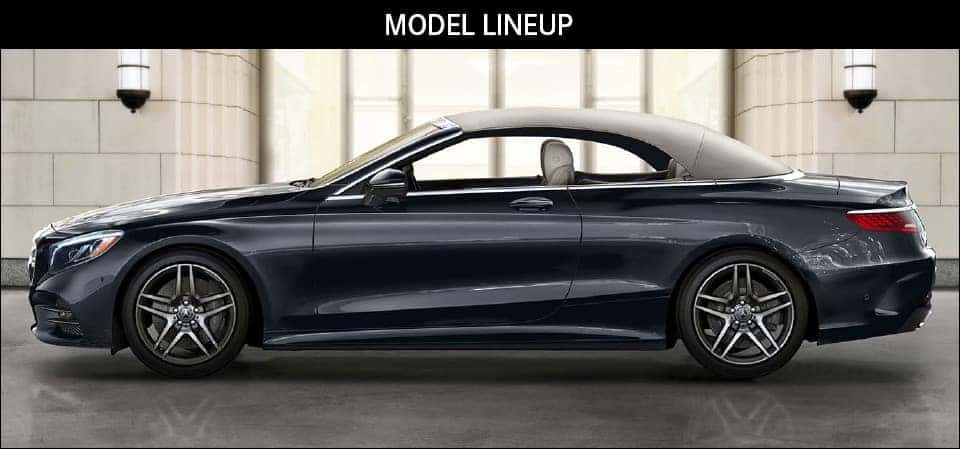 S 560 CABRIOLET:
POWER: 463hp @ 5,250 – 6,000 rpm
TORQUE: 516 lb-ft torque @ 2,000 – 4,000 rpm
ACCELERATION: 4.5 sec 0-60mph‡

Want to learn more about the S-Class Cabriolet? Check out these independent reviews, or contact a Mercedes-Benz Manhattan Sales Representative. Download brochure here.
CarBuzz offers a comprehensive review of the S-Class Cabriolet.
Straight Pipes gives a comprehensive review of the 2018 model.

*Apple CarPlay™ is a product of Apple Inc. Android Auto is a product of Google Inc. Device and app providers' terms and privacy statements apply. Requires connected compatible device and data plan. Apps, content and features are selected solely by their providers. Connection to apps and streaming services may be limited by the device's network connection. Data usage is routed through device and subject to fees, charges and restrictions in user's wireless plan. Vehicle's factory audio/information interface, including COMAND® navigation, may not be used simultaneously with Apple CarPlay or Android Auto. When Apple CarPlay or Android Auto is in use, the steering-wheel voice control button accesses Siri® or Google voice recognition software for voice commands. Wireless charging and NFC pairing available only for devices with compatible technology and size. See Operator's Manual for more information. Devices sold separately. **Some systems are optional. Even the most advanced safety systems may not be sufficient to avoid an accident. It is the driver's responsibility at all times to be attentive to traffic and road conditions, and to provide the steering, braking and other driving inputs necessary to retain control of the vehicle. Drivers are cautioned not to wait for system alerts before braking or taking evasive action, as that may not afford sufficient time and distance. See Operator's Manual for system operating speeds and additional information and warnings. ‡Stated rates of acceleration are based upon manufacturer's track results and may vary depending on model, environmental and road surface conditions, driving style, elevation and vehicle load.
Sign up below to schedule an appointment with your Mercedes-Benz Manhattan Sales Rep.
We'll also keep you up to date with our latest, exclusive partner benefits. Drive In. Be Spoiled.