Mercedes-AMG® GLC SUV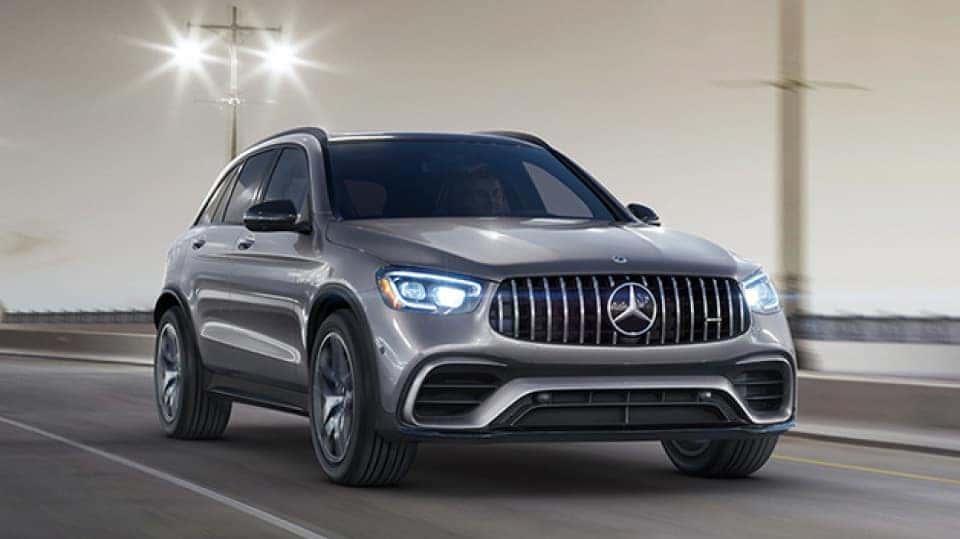 Within the muscular body of an SUV lives the agility of a sport sedan bred to win countless German Touring Car Championships and drivers' hearts the world over. The Mercedes-AMG® GLC SUV wraps thundering power in lightning-quick reflexes.
A Mercedes-AMG® engine only starts with the state of the art. From there, everything from fuel pressure to exhaust routing is developed to quicken, heighten and intensify its response, and yours. Developed for AMG®'s racecars, patented NANOSLIDE® cylinder walls cut friction, raising endurance and power. In the AMG® GLC 43, higher boost, less friction and myriad fortifications of its biturbo V6 add up to 385 hp and 0-60 in 4.7 seconds. A handcrafted biturbo V8 in the GLC 63 unleashes 469 thoroughbred horses and a 0-60 rush of just 3.8 seconds. A quick-thinking paddle-shifted AMG® SPEEDSHIFT® TCT 9-speed keeps you in charge of the GLC 43's 384 lb-ft of torque. In the GLC 63, the multiclutch AMG® SPEEDSHIFT® MCT 9-speed is masterful at keeping you on top of its 479-lb-ft torque peak. Both setups offer multiple modes and can downshift multiple gears.* A standard electronically controlled limited slip differential in the GLC 63 precisely apportions power to each rear wheel. So cornering is not just more reassuring, it's more rewarding, and potentially more rapid as well.
AMG® Performance 4MATIC® turns the GLC 43's torque into traction and agility. A 31:69 rear bias quickens takeoffs and clings to corners. In the GLC 63, AMG® Performance 4MATIC®+ teams offers fully variable frontto-rear torque distribution. Translation: gripping control, even in its pure rear-drive mode. AMG® DYNAMIC SELECT lets you alter the shifting behavior, throttle and steering feel, suspension damping and more via a console paddle. Drive modes range from Comfort to Slippery to Sport+, plus an Individual mode you can customize. The available new AMG® DRIVE UNIT brings its controls directly to the steering wheel. AMG®'s racing know-how is more than evident in the braking hardware. Sizable perforated front discs feature 4-piston front calipers on the GLC 43. Even beefier 6-piston front calipers rein in the GLC 63, along with compound front and ventilated rear discs. The available AMG® Performance Exhaust (standard on the GLC 63) features internal flaps and multiple modes. So you can unleash a grin-inducing symphony of torque-rich rumble at the touch of a button. Or bring it down to a mellow growl to keep your neighbors happy. With a wider stance and more rigid components, the AMG® Sport Suspension takes its AIR BODY CONTROL basis to new heights of handling. Multimode AMG® DYNAMIC SELECT lets you dial in the shifting, adaptive damping, exhaust sound and more as you need, when you wish.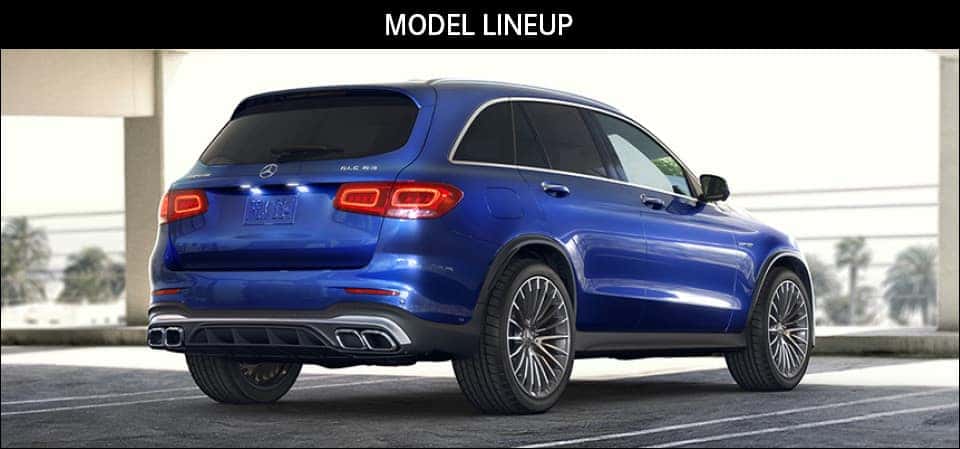 AMG® GLC 43 SUV:
POWER: 385hp @ 6,100 rpm
TORQUE: 384 lb-ft torque @ 2,500 – 5,000 rpm
ACCELERATION: 4.7 sec 0-60mph‡
AMG® GLC 63 SUV:
POWER: 469hp @ 5,500 – 6,250 rpm
TORQUE: 479 lb-ft torque @ 1,750 – 4,500 rpm
ACCELERATION: 3.8 sec 0-60mph‡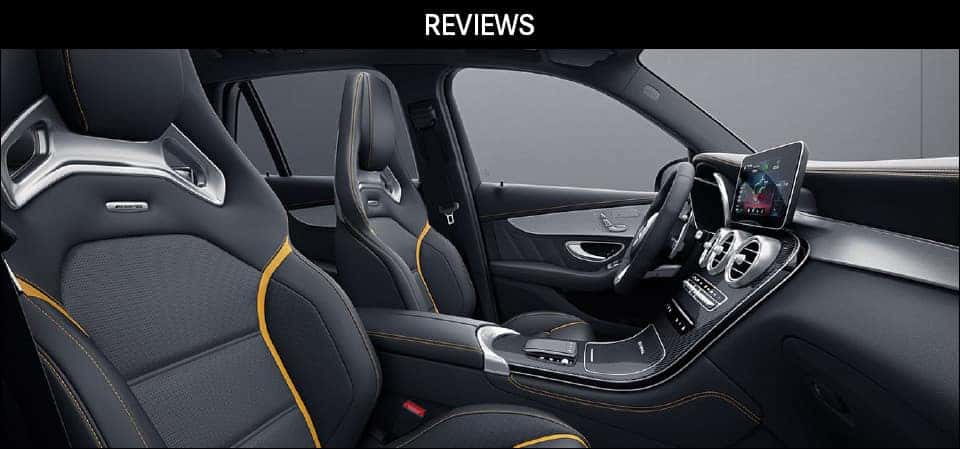 Want to learn more about the Mercedes-AMG® GLC SUV? Check out these independent reviews, or contact a Mercedes-Benz Manhattan Sales Representative.
*Features are not for use on public roads or where people, animals or obstacles may be within range of the vehicle. Always obey local laws. See Operator's Manual for additional warnings and information. ‡Stated rates of acceleration are based upon manufacturer's track results and may vary depending on model, environmental and road surface conditions, driving style, elevation and vehicle load.
Sign up below to schedule an appointment with your Mercedes-Benz Manhattan Sales Rep. We'll also keep you up to date with our latest, exclusive benefits.
Drive In. Be Spoiled.