Mercedes-Maybach S-Class Sedan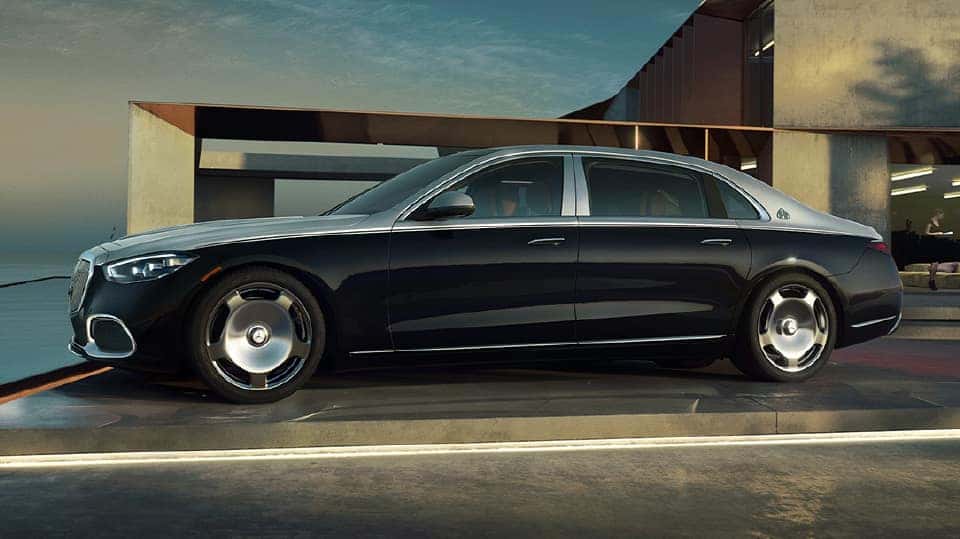 Foremost in luxury. Forefront of innovation. Grille blades shimmer. Pillar emblems glow. Paintwork and chrome accentuate flowing lines and a confident stance. Every surface conveys the depth of engineering within.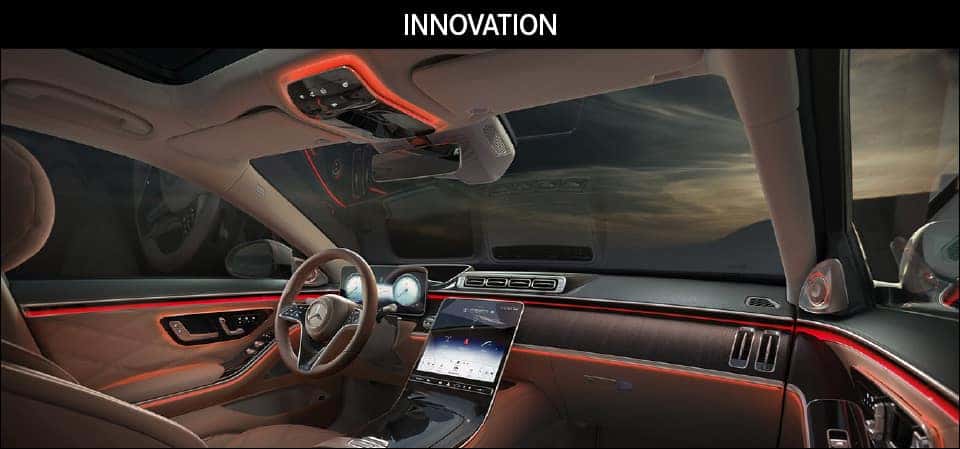 Measure it by the lengths it'll go for you.
Technological firsts quickly feel like second nature. An Organic LED (OLED) haptic touchscreen, 3D digital instruments and extensive LED illumination engage with your senses. The digital cockpit responds to your natural spoken requests, or via touchscreens and a tablet. Climate and seating comforts tend to passengers individually. Music, lighting, massage and aromatherapy rival your favorite spa.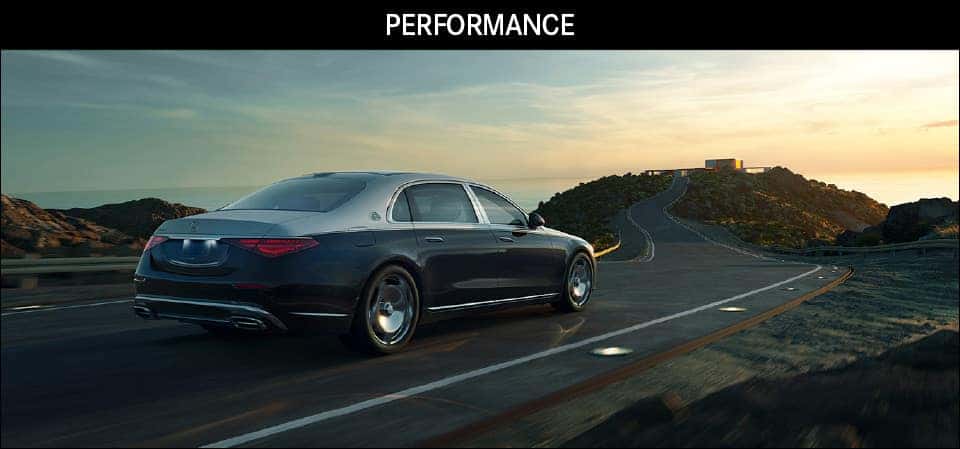 Paradise for passengers can still delight a driver. Majestic presence and palatial comfort do not overshadow the driving joys of poise and power. In fact, its strength, agility and surefootedness are the very sources of its composed comfort. Biturbo torque, from a V8 or V12, is apportioned to all four wheels with constantly calculated precision. Changing weather or winding road, 4MATIC® sends power to the wheels that can use it best.* Hybrid electric assist adds gas-free torque to the S 580 biturbo V8's 496 hp and 516 lbft. A handcrafted biturbo V12 endows the new S 680 with 621 hp and 664 lb-ft. AIRMATIC® suspension can adapt and self-level at each wheel to minimize the motions felt by passengers. E-ACTIVE BODY CONTROL, an S 580 option, can watch the road and respond in milliseconds. Nine speeds and the six driving modes of DYNAMIC SELECT let the car's state of tune match your state of mind. A special Maybach mode enhances riding comfort even further. The rear wheels can turn up to 10 degrees opposite the fronts for tighter low-speed turns. Subtler angles in either direction can intelligently enhance higher-speed stability and lane changes.**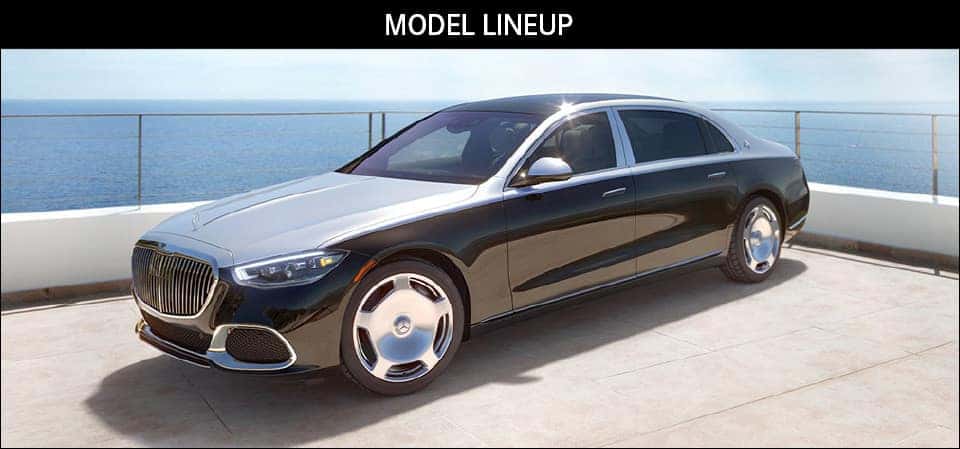 MERCEDES-MAYBACH S 580 4MATIC®
POWER: 496hp @ 5,500 rpm
TORQUE: 516 lb-ft torque @ 2,000-4,000 rpm
ACCELERATION: 4.7 sec 0-60 mph‡
MERCEDES-MAYBACH S 680 4MATIC® (BUILD COMING SOON)
POWER: 621hp @ 5,250-5,500 rpm
TORQUE: 664 lb-ft torque @ 2,000-4,000 rpm
ACCELERATION: 4.5 sec 0-60 mph‡
Want to learn more about the 2022 Mercedes-Maybach S-Class Sedan? Contact a Mercedes-Benz Manhattan Sales Representative at 212-629-1600.
Mon - Fri9:00 AM - 6:00 PM
(Appointments Recommended)
Sat9:00 AM - 5:00 PM

SunClosed

Mon - Fri8:00 AM - 6:00 PM
(Appointments Recommended)
Sat9:00 AM - 5:00 PM

SunClosed