Emissions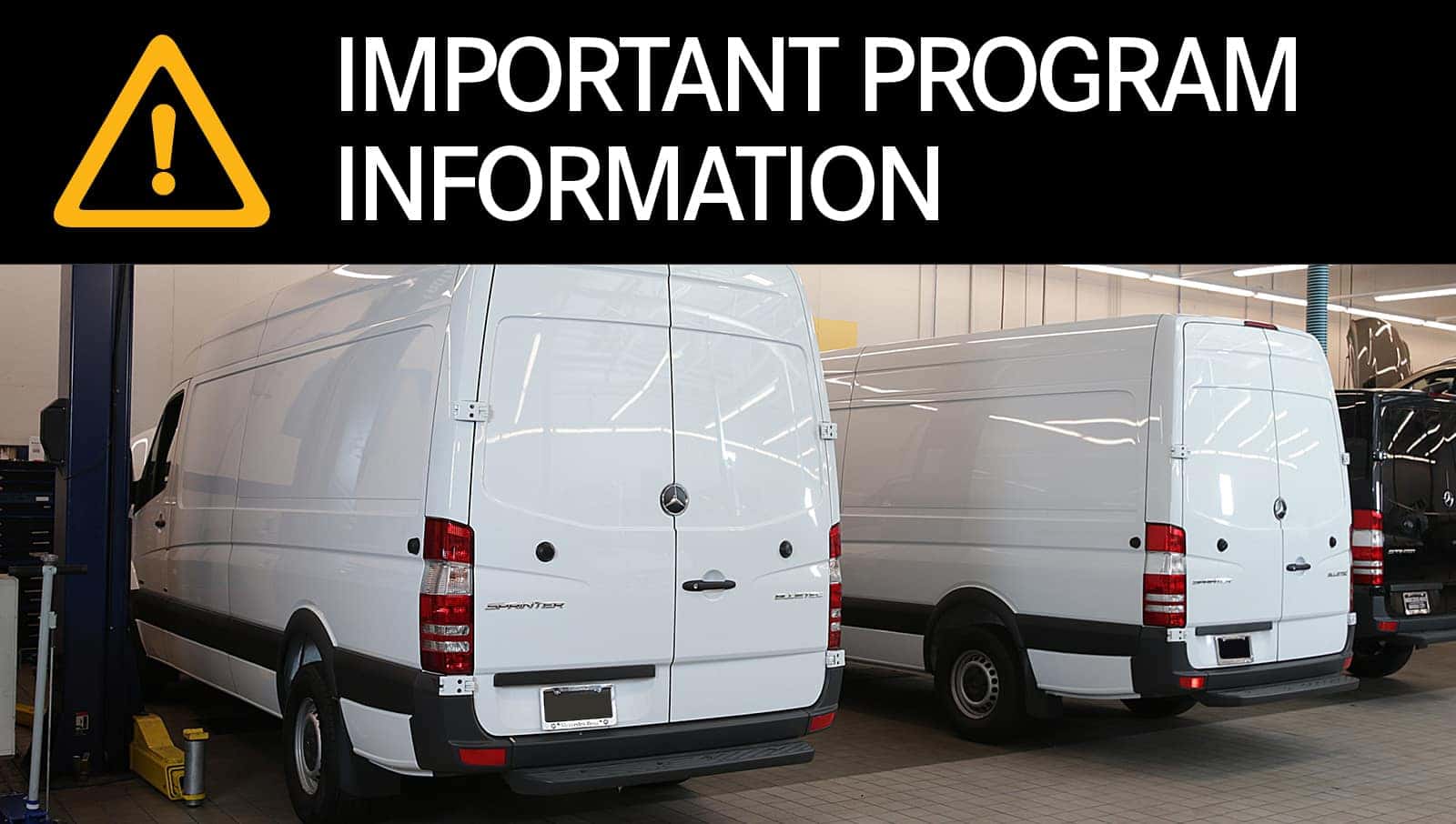 If you have recently received a letter from Mercedes-Benz regarding the emissions modification program, it's important that you bring your diesel vehicle into Mercedes-Benz Manhattan to ensure we perform an Emissions Modification, which can be completed by a Mercedes-Benz Certified Technician at Mercedes-Benz Manhattan at no cost to you!
If you have not received a letter, but would like to check to see if your vehicle is included, there are a few ways we can help!
Give us a call or please enter your passenger vehicle or Sprinter VIN below. Nothing is more important than the performance of your vehicle and the safety and satisfaction of our customers.
Please schedule a service appointment at your earliest convenience by calling 212.629.1600 or clicking the link below.
CHECK YOUR PASSENGER VIN CHECK YOUR SPRINTER VIN SCHEDULE SERVICE APPOINTMENT
Emissions FAQs
Q: Which vehicles are involved?
A: Seven affected models span the 2009-2016 model years. All the cars in question have turbo-diesel engines — some offered as standard equipment, others as an optional engine — and almost all were marketed as BlueTec. Similarly, BlueTec equipped Sprinter vans, sold under the Mercedes-Benz and Freightliner brands, may require the Emissions Modification for the 2010-16 model years. Check the links above to see if your vehicle is included.
Q: Will the Emissions Modification cost me anything?
A: The Emissions Modification will be completed at no cost to you.
Q: What process is involved?
A: Specific repairs vary depending on the model, but the repair comprises a software update and/or replacement of vehicle-specific hardware, such as sensors and catalysts.
Q: Will my warranty be affected?
A: If your vehicle has any remaining warranty, it will not be affected. The good news is that you may receive additional warranty from Mercedes-Benz once you complete the Emissions Modification at Mercedes-Benz Manhattan
Q: How long will the update take?
A: Emissions Modification time can vary, but we might be able to offer Mobile Service where we come to you! We may also provide a Loaner if the Emissions Modification takes a bit longer.
Q: Do I have to do this update?
A: Yes. This work must be undertaken to comply with State and Federal Emissions Regulations.