E-Class Sedan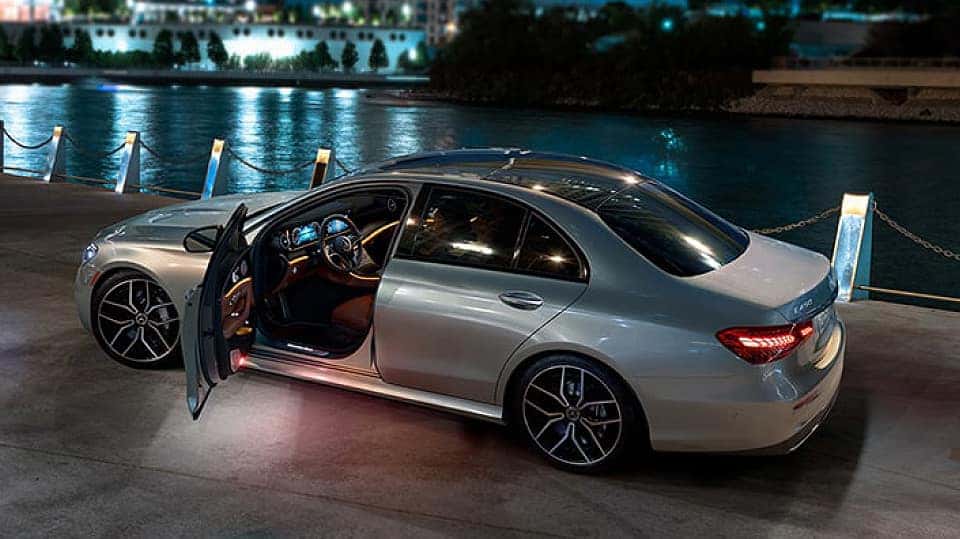 The standard that never stands still. The E-Class body always reflects its soul. So its many enhancements are wrapped in a timelessly modern design. Along with its tech, the E-Class tradition of craftsmanship advances as well.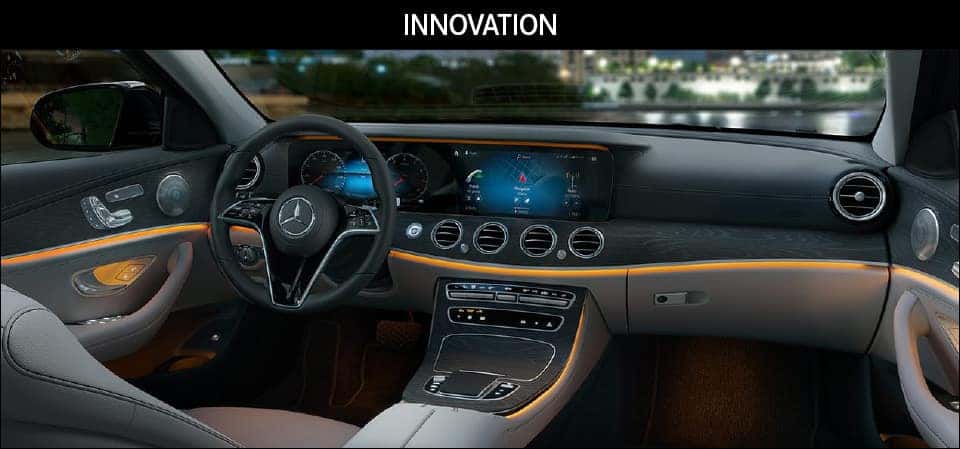 You can talk to it, and the E-Class responds with action. It can talk with some other cars to help you prepare for trouble. And it can team up its advances to help make every drive safer, smoother, and more satisfying.
The intuitive, touch-sensitive controls of the Mercedes-Benz User Experience (MBUX) put a world of features at your fingertips. The digital cockpit's dual digital displays include a central touchscreen.
MBUX can listen and learn, to turn your words into action. Just say "Hey, Mercedes," then "I'm cold" or "I need a coffee," and MBUX can warm the cabin or set the standard MB Navigation. You can also quietly control features via advanced steering-wheel touch controls.*
Bumped while parked? Your E-Class can't say ouch, but it can send you a message. Traffic tie-up ahead? "Car-to-X" technology links to a central resource, to send you in-car updates about driving conditions before you get to them.**
Mercedes me connect makes ownership easy. Access Remote Start or Lock/Unlock, schedule service and more, all from your phone. In-car WiFi is available for a low monthly rate. Wireless charging is available, while Apple CarPlay™ and Android Auto are standard.†
Advanced systems can help de-stress driving, from standard Blind Spot Assist to pre-crash hearing protection. Options can help you change lanes with a tap of a turn signal, or help the cruise control steer, stop-and-go in traffic, even slow for an offramp.††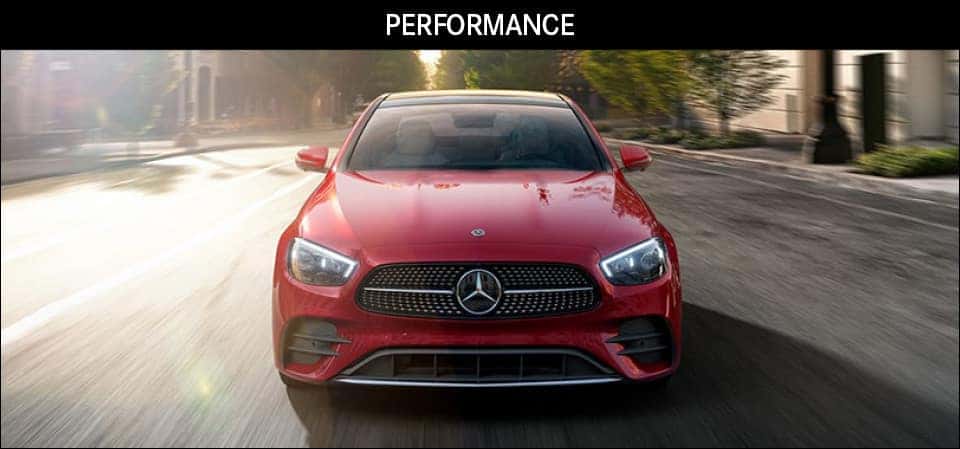 The measure of an E-Class is how it moves, and the way it moves you. Agile and athletic, it's engineered and tuned to evoke your confidence and inspire your joy on city streets, open highways, and the road to the future.
Standard on the E 450 and an E 350 option, 4MATIC® all-wheel drive adds confidence in challenging conditions. Selective damping or available AIR BODY CONTROL® each respond to sharpen handling and smooth the ride.
The 255-hp turbo E 350 squeezes more power from less fuel, self-tuning every few milliseconds. The E 450's 362-hp turbo inline-6 is electrified with innovative hybrid technology, for added gas-free response and responsibility.
DYNAMIC SELECT dials in performance with the tap of a console button. The 9-speed transmission, throttle and more sharpen in Sport mode, ease up in ECO. There's even a mode you can set up as you like.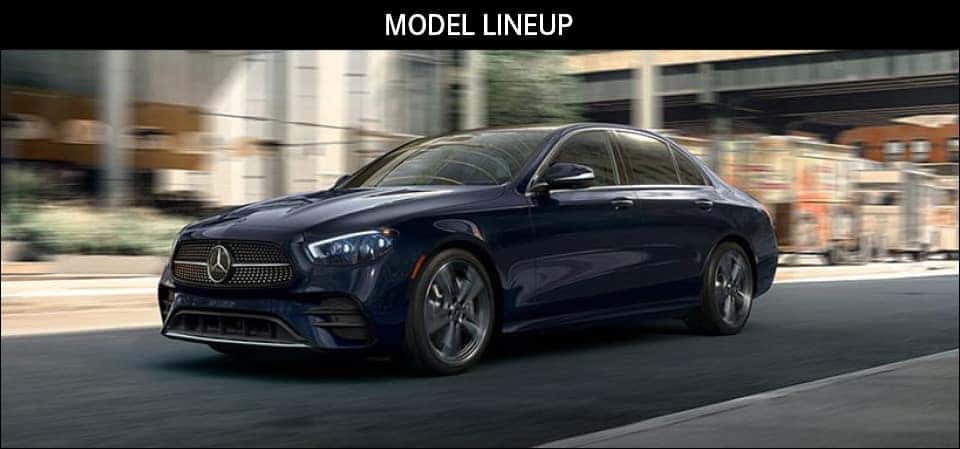 E 350 SEDAN:
POWER: 255hp @ 5,800 – 6,100rpm
TORQUE: 273 lb-ft torque @ 1,800 – 4,000 rpm
ACCELERATION: 6.1 sec 0-60mph‡
E 350 4MATIC® SEDAN:
POWER: 255hp @ 5,800 – 6,100
TORQUE: 273 lb-ft torque @ 1,800 – 4,000 rpm
ACCELERATION: 6.0 sec 0-60mph‡
E 450 4MATIC® SEDAN:
POWER: 362hp @ 5,500 – 6,100
TORQUE: 369 lb-ft torque @ 1,600 – 4,500 rpm
ACCELERATION: 4.9 sec 0-60mph‡
Want to learn more about the 2022 E-Class Sedan? Contact a Mercedes-Benz Manhattan Sales Representative at 212-629-1600.


Sign up below to schedule an appointment with your Mercedes-Benz Manhattan Sales Rep. We'll also keep you up to date with our latest, exclusive partner benefits.
Drive In. Be Spoiled.