Mercedes-Benz CLA Coupe

It's the second generation of a seductive original. Its four-door coupe style whispers seductively in your ear. Its industry-advancing voice assistant lets you talk back. And from performance to driver assists, it responds even more eloquently. Lean muscle leads the way forward from the clutter of other cars. Sleek LED headlamps and a twin-power-dome hood sweep back from the sharknose grille, clearing the way for a profile that slices the wind and a Panorama roof that embraces the sky.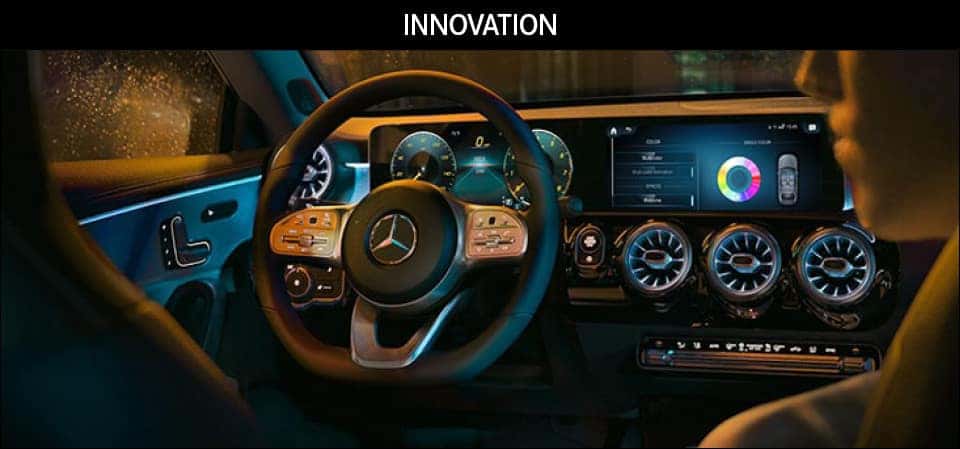 The CLA cockpit responds to you with its natural voice assistant and three touch interfaces: screen, steering wheel and console. The Mercedes-Benz User Experience (MBUX) might be the most capable and intuitive speech interface from any automaker. MBUX is easy to learn because it can learn you. Just say "Hey, Mercedes, it's cold in here" or "I need a coffee," and it can control many cabin features. Among them is the available MB-Navigation that can overlay instructions on live video of a turn†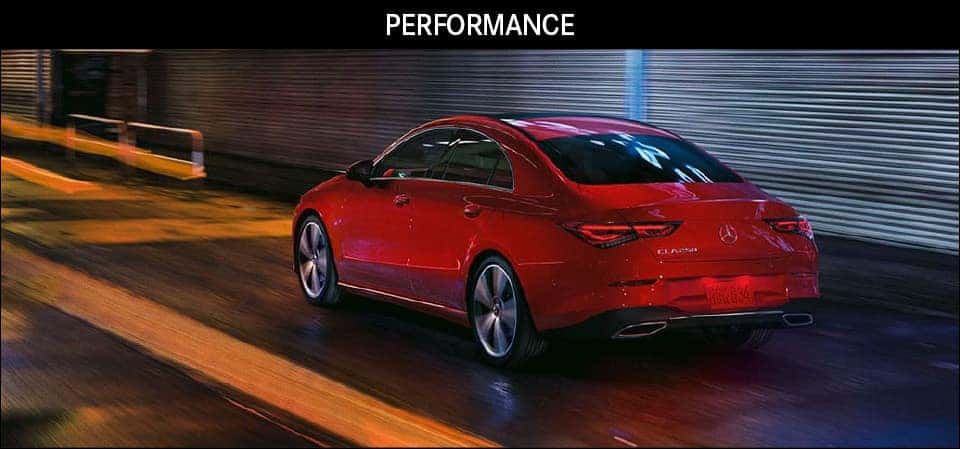 The CLA 250 goes like it shows. A new-generation 221hp turbo inline-4 efficiently boosts power and torque. And its 4-wheel independent suspension is crisp in corners, composed in the city. The dual-clutch 7-speed keeps the turbo engine's torque on tap. Automatic shifts are smoother yet quicker. Standard shift paddles put manual control at your fingertips anytime the mood strikes.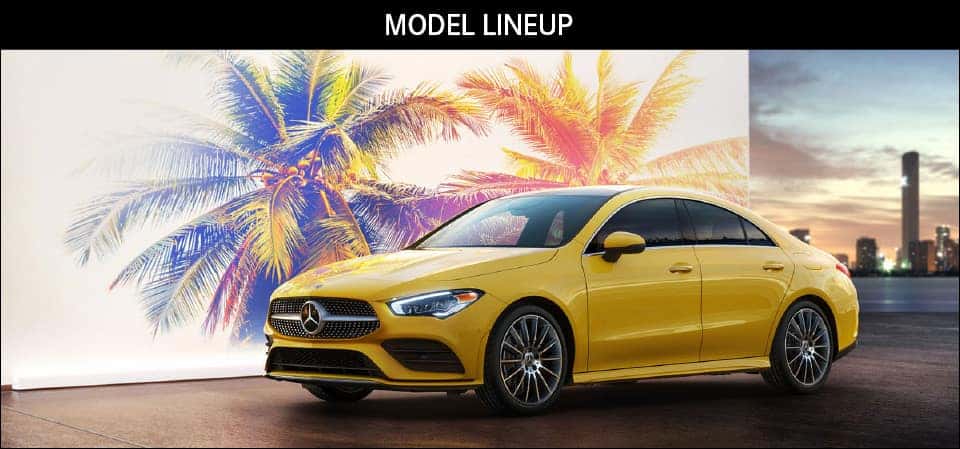 CLA 250 COUPE:
POWER: 221hp
TORQUE: 258 lb-ft torque @ 1,800 – 4,000 rpm
ACCELERATION: 6.3 sec 0-60mph*
CLA 250 4MATIC® COUPE:
POWER: 221hp
TORQUE: 258 lb-ft torque @ 1,800 – 4,000 rpm
ACCELERATION: 6.3 sec 0-60mph*
AMG® CLA 45 COUPE:
POWER: 375hp
TORQUE: 250 lb-ft torque @ 2,500 – 5,000 rpm
ACCELERATION: 4.1 sec 0-60mph*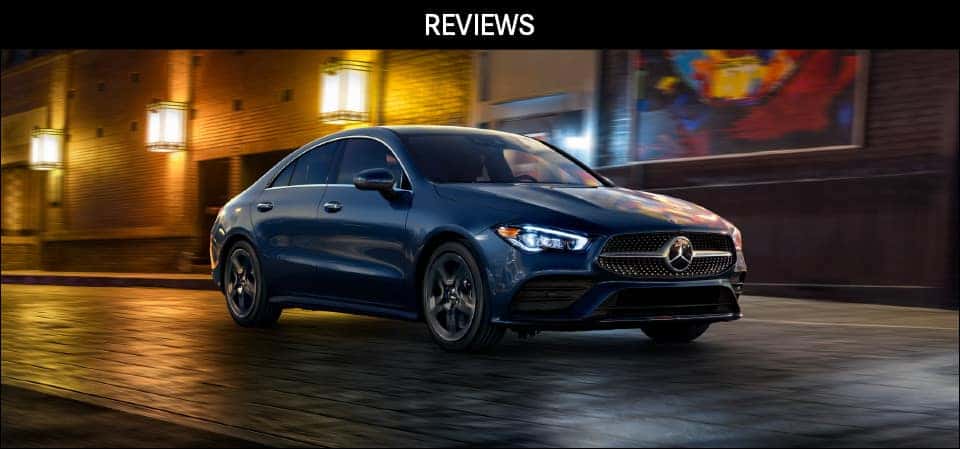 Want to learn more about the 2020 CLA Coupe? Check out these independent reviews, or contact a Mercedes-Benz Manhattan Sales Representative.
Autogefühl gives a full-length review of the 2020 CLA 250 Coupe.
Car and Driver says "The updated CLA's gains in size, refinement, and power make for a more compelling Mercedes-Benz."

*Stated rates of acceleration are based upon manufacturer's track results and may vary depending on model, environmental and road surface conditions, driving style, elevation and vehicle load. †While the navigation system provides directional assistance, the driver must remain focused on safe driving behavior, including paying attention to traffic and street signs. The driver should utilize the system's audio cues while driving and should only consult the map or visual displays once the vehicle has been stopped in a safe place. Maps do not cover all areas or all routes within an area, may require periodic updating, and may not reflect recent or temporary changes to roadways. Apple CarPlay™ is a product of Apple Inc. Android Auto is a product of Google Inc. Device and app providers' terms and privacy statements apply. Requires connected compatible device and data plan. Apps, content and features are selected solely by their providers. Connection to apps and streaming services may be limited by the device's network connection. Data usage is routed through device and subject to fees, charges and restrictions in user's wireless plan. Vehicle's factory audio/information interface, including COMAND® navigation, may not be used simultaneously with Apple CarPlay or Android Auto. When Apple CarPlay or Android Auto is in use, the steering-wheel voice control button accesses Siri® or Google voice recognition software for voice commands.
Sign up below to schedule an appointment with your Mercedes-Benz Manhattan Sales Rep.
We'll also keep you up to date with our latest, exclusive partner benefits. Drive In. Be Spoiled.