2023 EQE Sedan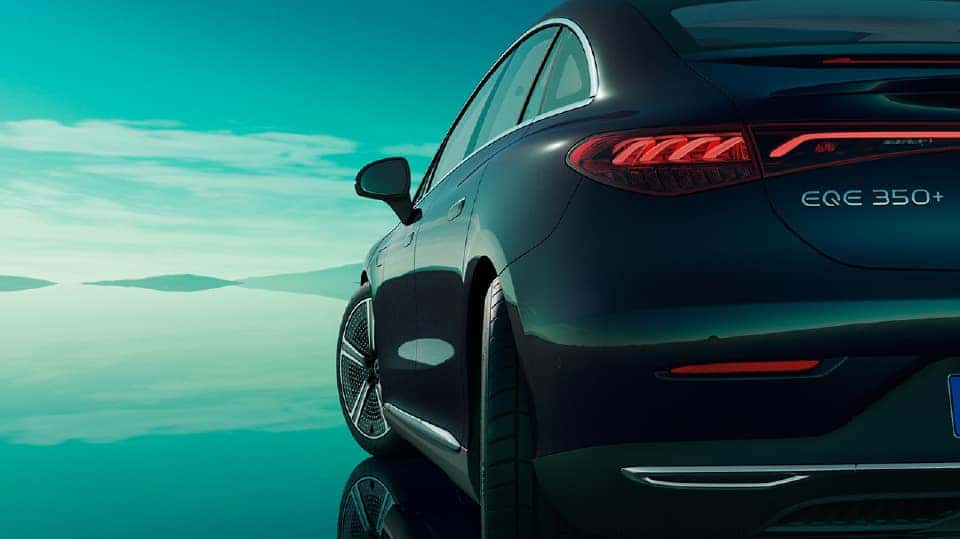 State of the art electric. Adapting groundbreaking features from the EQS, the EQE moves the electric vehicle one step closer to its golden age.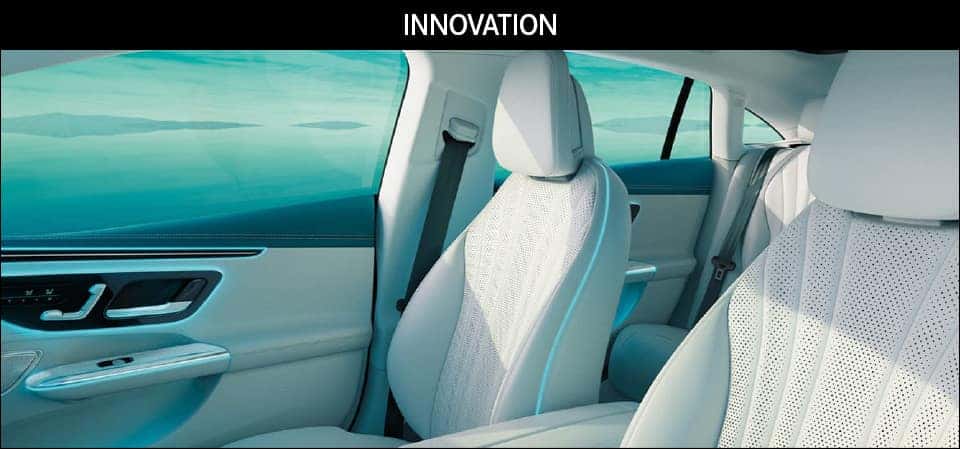 Always pushing the frontiers of innovation, the E-Class now rushes where it has never gone before: headlong into the electric future
More spacious inside than a standard E-Class, the EQE's interior is a shrine to the pleasures of travel. The cabin itself has been insulated and refined to provide maximum refuge from outside noise and road vibrations. And the new ENERGIZING AIR CONTROL Plus feature helps keep the atmosphere pure, filtering outside particles, including dust and pollution, and can even help reduce viruses and bacteria. Pre-entry climate control further allows drivers to scrub the air before they climb in.
The Mercedes-Benz User Experience system continues to evolve, offering increasing ways to intuitively control the vehicle's functions. Nowhere is this more apparent than with the latest generation Augmented Reality Navigation System, capable of accounting for weather, topography and charging stops.
But the options for personalized technology are even more profound: over-the-air updates allow drivers to download an increasing number of programs and functions. These include additional driving modes tailored toward younger drivers and valet parking, exclusive sound designs, animations and more. Over time, they'll ensure that the experience of driving an EQE never becomes routine.
Navigation with Electric Intelligence factors the elements of electric driving into its route calculations: available charge, charging stations en route, the driver's own driving style, and more, eliminating guesswork. And when it comes to charging stations, the EQE is connected to Mercedes me Charge, providing access to one of the largest charging networks in the world — and to an easy and convenient way to power up while on the go.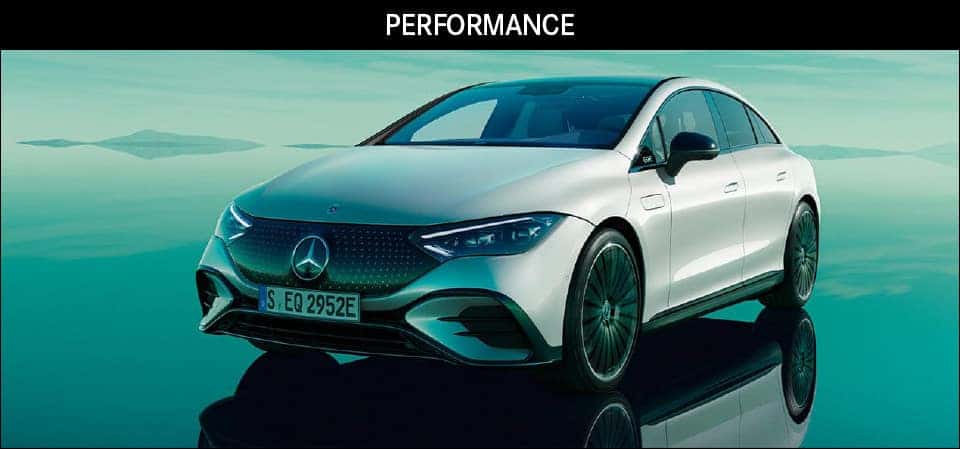 • 90 kWh battery capacity
• 9.5 hours (10 – 100%) charging time, 240V wall box
• 30 minutes (10 – 100%) charging time, DC fast charging 170kW
• 288 hp and 417 lb-ft of torque
• Rear-axle steering up 10 degrees.*
• AIRMATIC® Air Suspension with Adaptive Damping System.*
• DYNAMIC SELECT including Comfort, Sport, Eco and Individual driving modes.
• Active Ambient Lighting.*
• Driver Assistance Package with latest intelligent drive functions.**
Want to learn more about the 2023 EQE? Contact a Mercedes-Benz Manhattan Sales Representative at 212-629-1600.


Sign up below to schedule an appointment with your Mercedes-Benz Manhattan Sales Rep. We'll also keep you up to date with our latest, exclusive partner benefits.
Drive In. Be Spoiled.