GLS SUV

In an ever-more-crowded field of luxury SUVs, treat yourself to some room. The all-new GLS is more spacious, more aerodynamic, and wraps class-leading innovations in style that's bold yet elegant. The SUV leader offers an even more comfortable lead. With a longer wheelbase for more legroom and an even smoother ride, the new GLS lets you live large without the bulky driving experience. It's chiseled and muscular, yet polished and agile. 100% LED lighting adds to its brilliance.
From 64 colors of ambient lighting to power 2nd-row seats, the GLS lets everyone in on the Star treatment. Available luxuries include four ventilated and massaging seats, heated 3rd-row seats, and 5-zone climate control. GLS 450 wheels start at a sizable 19 inches and only go up from there, all the way to 21 inches. The GLS 580 starts at 21, and you can take it all the way to a staggering 23-inch design, or add a Night Package with gloss black styling elements.*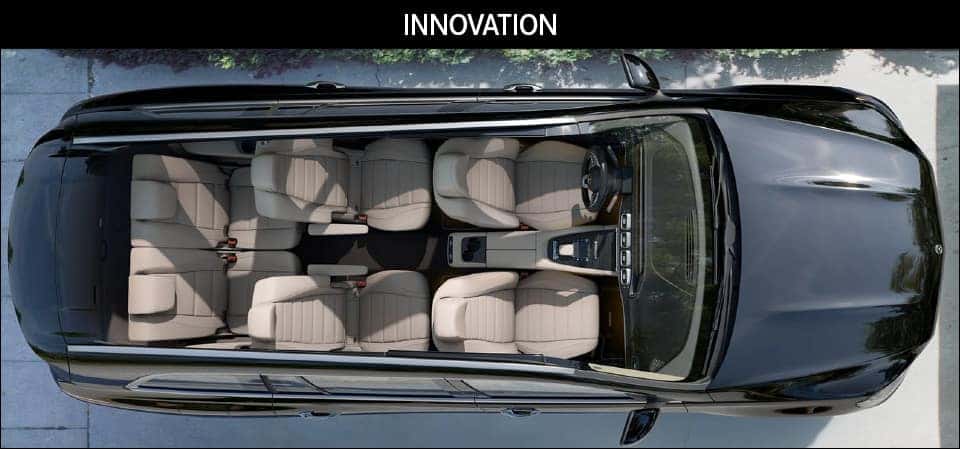 The GLS offers truly luxurious seating for seven adults, standard. A 6-seater layout with power 2nd-row captain's chairs is a no-charge option. Two sumptuous new Executive Seating Packages can make the rear cabin even more accommodating. Using Artificial Intelligence, MBUX can turn your words into your GLS's action. Just say "Hey, Mercedes, it's cold in here" or "I need a coffee," and MBUX can warm the cabin or set the standard MB Navigation. It can even learn your habits, and new phrases. Available new ENERGIZING Comfort networks front seat heating, ventilation and massage with ambient light and sound to help rejuvenate your body and spirit as you drive. Ionizer-purified air can be subtly infused with fragrance. It's a sensation for every sense.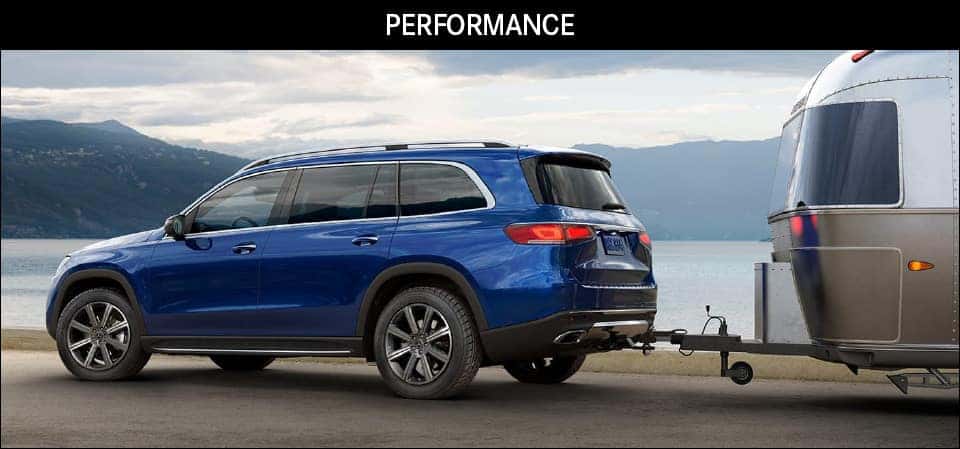 Both the 362-hp GLS 450 turbo inline-6 and the GLS 580's 483-hp biturbo V8 offer advanced tech and abundant torque. Now with EQ Boost electrification, their Integrated Starter-Generator can also add 21 hp, or allow gas-free coasting and lower emissions.
With nine speeds, the advanced 9G-TRONIC automatic transmission offers a versatile range of ratios, for quick response and efficient, quiet cruising. Fingertip shift paddles and the modes of DYNAMIC SELECT let you take charge anytime.
With standard multi-mode, height-adjusting AIRMATIC® suspension and fully variable 4MATIC® all-wheel drive, the GLS puts its best foot forward even as seasons and surfaces challenge it. Available new E-ACTIVE BODY CONTROL can camera-scan the road ahead, lean into curves, and even rock you out of a sand trap.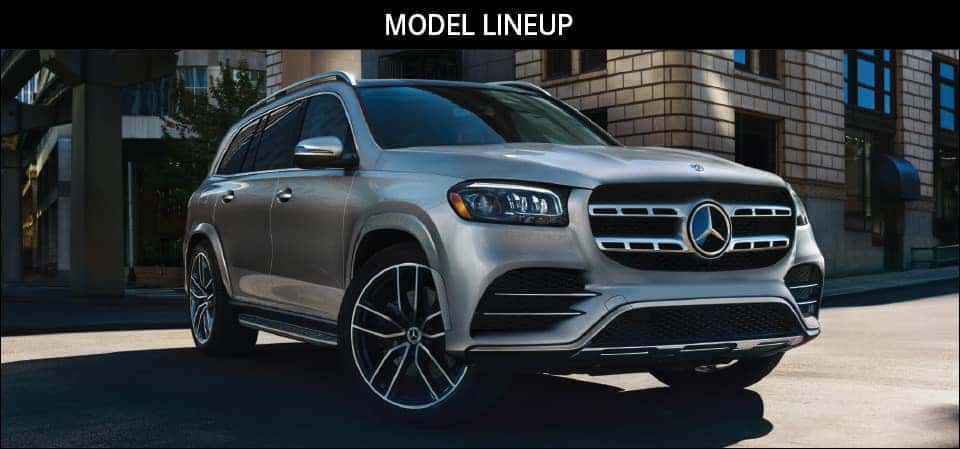 GLS 450 SUV:
POWER: 362hp @ 5,500 – 6,100 rpm
TORQUE: 369 lb-ft torque @ 1,600 – 4,500 rpm
ACCELERATION: 5.9 sec 0-60mph‡
GLS 580 4MATIC® SUV:
POWER: 483hp @ 5,500
TORQUE: 516 lb-ft torque @ 2,000 – 4,000 rpm
ACCELERATION: 5.2 sec 0-60mph‡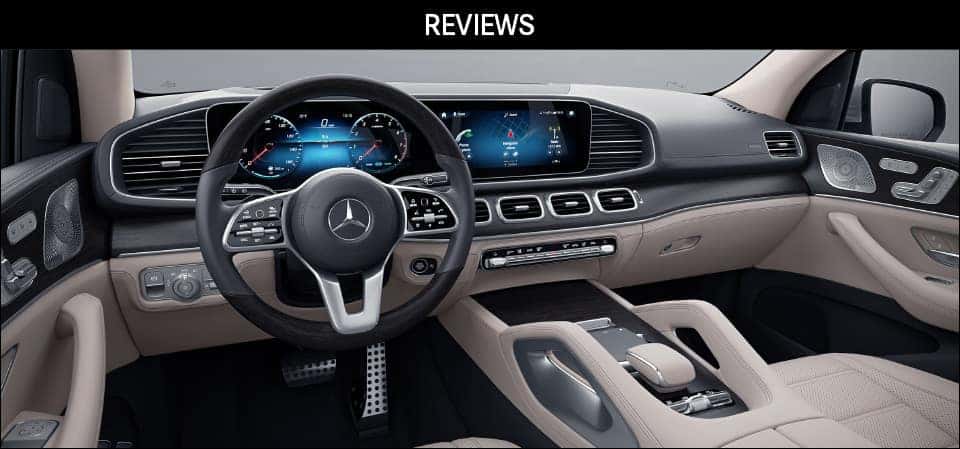 Want to learn more about the GLS SUV? Check out these independent reviews, or contact a Mercedes-Benz Manhattan Sales Representative.
See Autogefühl's comprehensive video review of the GLS 580 V8 and 450.
Edmunds "The new 2020 Mercedes-Benz GLS has a lot of features that make it great for road trips and the occasional off-road adventure."

*Lower-aspect-ratio tires and accompanying wheels provide substantially increased treadwear, increased tire noise and reduced ride comfort. Serious wheel and tire damage may occur if the vehicle is operated on rough or damaged road surfaces or upon encountering road debris or obstacles. These tires are not designed for use on snow and ice. Winter tires mounted on appropriately sized and approved wheels are recommended for driving in those conditions. Back to content. †Stated rates of acceleration are based upon manufacturer's track results and may vary depending on model, environmental and road surface conditions, driving style, elevation and vehicle load. †Off-road driving should only be attempted by drivers with the necessary skill, experience and understanding of the vehicle's limits. Read Operator's Manual before driving off-road. Back to content ‡Stated rates of acceleration are based upon manufacturer's track results and may vary depending on model, environmental and road surface conditions, driving style, elevation and vehicle load.
Sign up below to schedule an appointment with your Mercedes-Benz Manhattan Sales Rep.
We'll also keep you up to date with our latest, exclusive partner benefits. Drive In. Be Spoiled.