THE 2019 GLC COUPE
Traction meets attraction in a fusion of SUV capability, coupe agility, and Mercedes-Benz style. With four doors and a power liftgate, it's easy to get into. With turbo power driving all four 19-inch wheels, you'll never want to get out.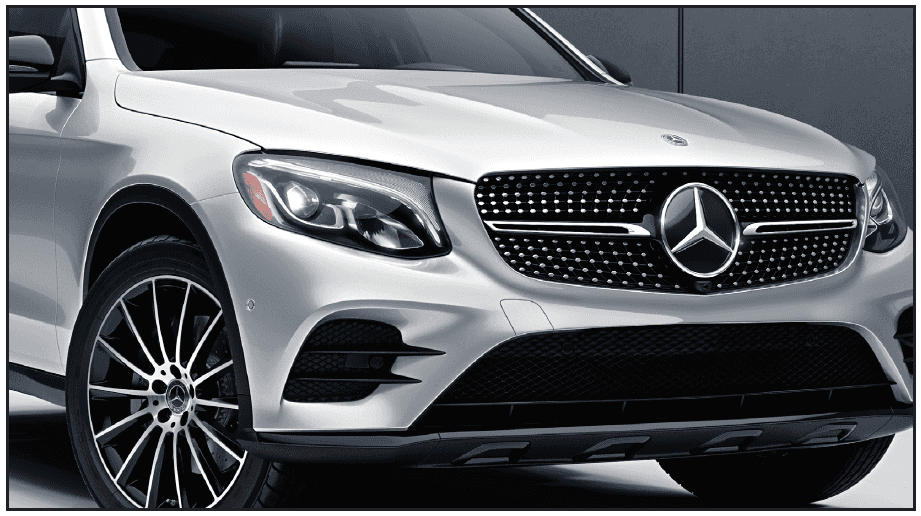 INTERIOR DESIGN
From its analog gauges, multifunction screen and available Head-Up Display, it's easy to bond with your GLC. And from nearly endless listening options to available new 3-zone climate control, it's also a perfect getaway.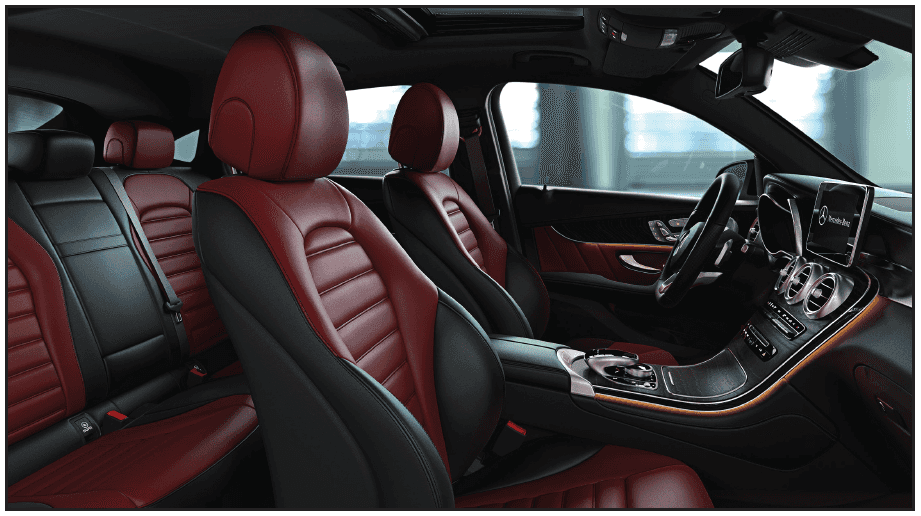 PERFORMANCE
The GLC 300 Coupe's 241-hp turbo-4 delivers big-engine thrust without the thirst. It'll rush to 60 in just 6.4 seconds. Its advanced Direct Injection and multispark ignition can self-tune in milliseconds, to keep performance at its peak.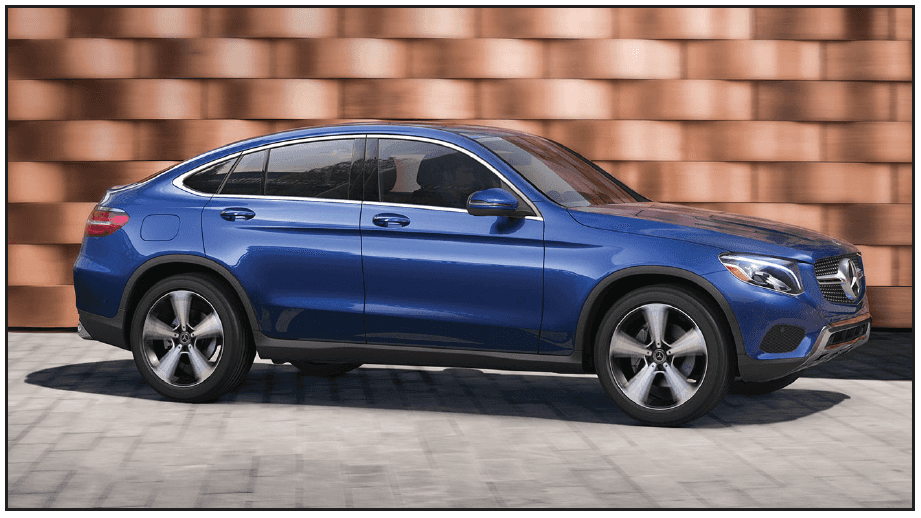 TECHNOLOGY
The GLC uses cameras, radar and more to help smooth your every move, from merging to cruising to parking. A rearview camera is standard. And options include adaptive cruise control that can help you slow, stop and steer. The GLC also looks out for you in more ways than one. From radar-based front collision mitigation and available rear collision prep, to the seamless benefits of Crosswind Assist, a team of safety systems stays on guard wherever you drive.*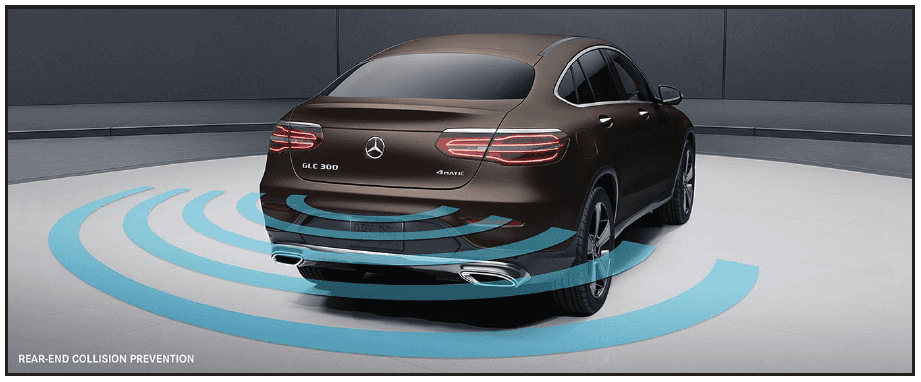 *Some systems are optional. Even the most advanced safety systems may not be sufficient to avoid an accident. It is the driver's responsibility at all times to be attentive to traffic and road conditions, and to provide the steering, braking and other driving inputs necessary to retain control of the vehicle. Drivers are cautioned not to wait for system alerts before braking or taking evasive action, as that may not afford sufficient time and distance. See Operator's Manual for system operating speeds and additional information and warnings.

Sign up below to schedule an appointment with your Mercedes-Benz Manhattan Sales Rep.
We'll also keep you up to date with our latest, exclusive partner benefits. Drive In. Be Spoiled.