THE 2019 E-CLASS COUPE
To the E-Class Coupe, tradition doesn't mean looking back, it's all about looking ahead to the future and looking forward to every drive. Within its timelessly modern body you'll discover the agility of an athlete and the passion of an artist. With class-exclusive pillarless design and four power windows, an E-Class coupe offers airy openness with the strength of a Mercedes-Benz. It takes an unmatched depth of engineering to bring design to the height of passion.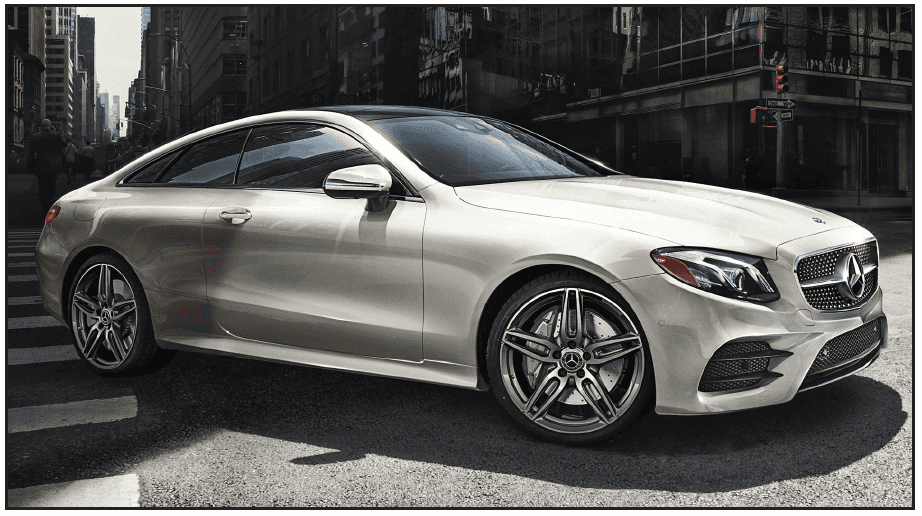 INTERIOR DESIGN
Individual seating for four adults is an E-Class coupe hallmark. So is individuality. The rear cabin has adult-size room And every detail feels special, from the intriguing, illuminated air vents to exquisite options in exotic wood trim. With frameless side windows and a giant standard Panorama roof, the E-Class offers more than a mere view. From horizon to horizon, to the sun and the stars, it can bring sweeping vistas and a brighter outlook to everyone on board.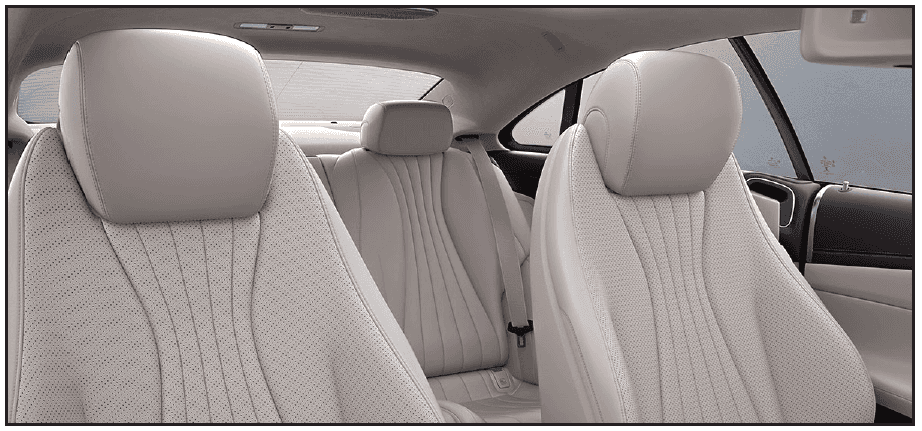 PERFORMANCE
The E-Class may look agile standing still, but wait until you feel it in motion. It's longer and wider, yet lighter and tighter. With two turbos and nine speeds, it's quicker. And while its lines are sleeker, its moves are even smoother in the curves. A more powerful 362-hp biturbo V6 can whisk you from 0 to 60 mph in 5.0 seconds.* Its Direct Injection and multispark ignition can self-tune every few milliseconds, on the fly, to optimize performance and efficiency.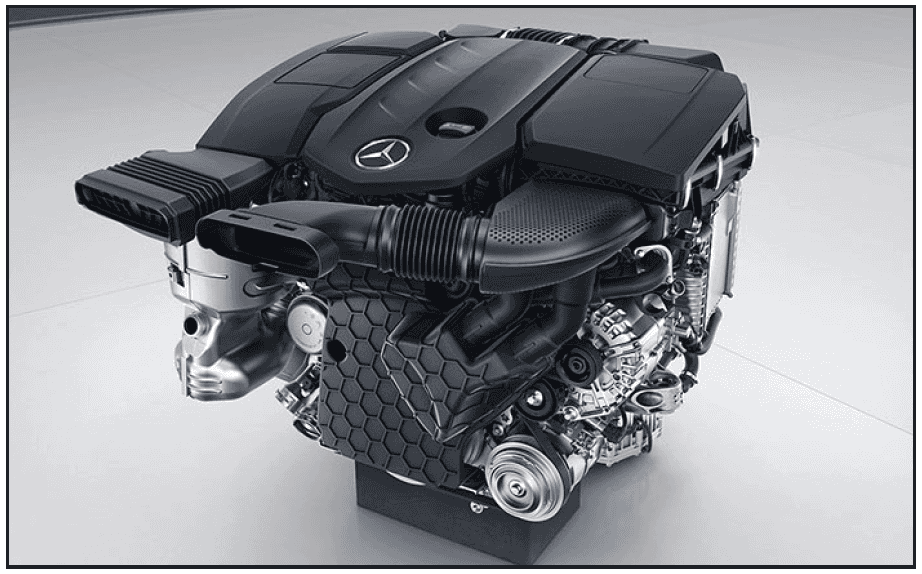 INNOVATION
More than a seductive coupe, it's also a sensible E-Class. First-of-their-kind technologies bring driving safety, comfort and connectivity into a new era: Where cars can talk to each other, and look out for you, like no one else's coupe. "Car-to-X" technology lets your E-Class communicate with a central hub to report and receive updates about driving conditions beyond your line of sight.** PRESAFE® Sound can sense an impending collision and pre-trigger your ears' natural defense against loud noises.† A 12.3-inch screen unites navigation, entertainment, numerous comfort settings with an intuitive touchpad on the console. A second 12.3-inch digital instrument cluster is also available. Apple CarPlay™ and Android Auto are standard.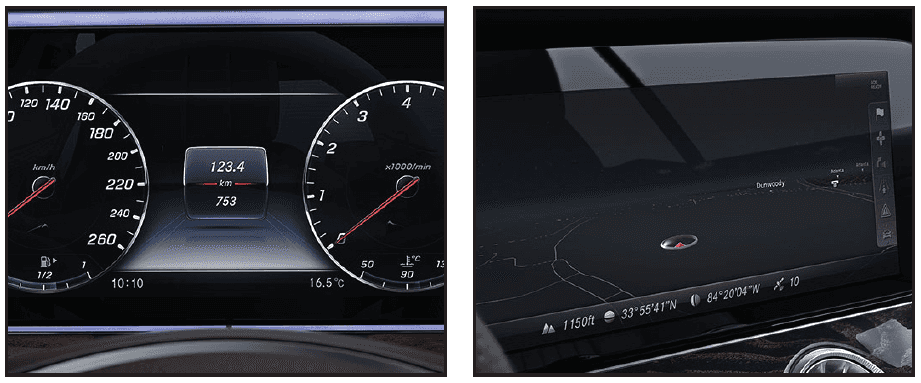 * Stated rates of acceleration are based upon manufacturer's track results and may vary depending on model, environmental and road surface conditions, driving style, elevation and vehicle load. **Car-to-X services are activated as part of Mercedes me connect. Connected services operate only where cellular and GPS satellite signals are available, which are provided by third parties and not within the control of Mercedes-Benz USA, LLC. See your dealer or MBUSA.com/mercedesme for details. †Audio/multimedia system must be turned on for system to operate. PRESAFE® Impulse Side not included if ordered with AMG® Performance front seats.

Sign up below to schedule an appointment with your Mercedes-Benz Manhattan Sales Rep.
We'll also keep you up to date with our latest, exclusive partner benefits. Drive In. Be Spoiled.