Mercedes-Benz A-Class Sedan

A is for attention-getting. The clean lines, LED lighting and aggressive stance of the A-Class are designed to capture admiring eyes. Its ultramodern cabin and premium appointments aim to captivate its driver and passengers for years to come. The toned physique of the A-Class Sedan is intriguing, but its details are iconic. The famous Star anchors the wide, subtly forward-leaning grille. In profile, it's clean and designed to stay fresh, honed to slice through the air and the clutter of other cars.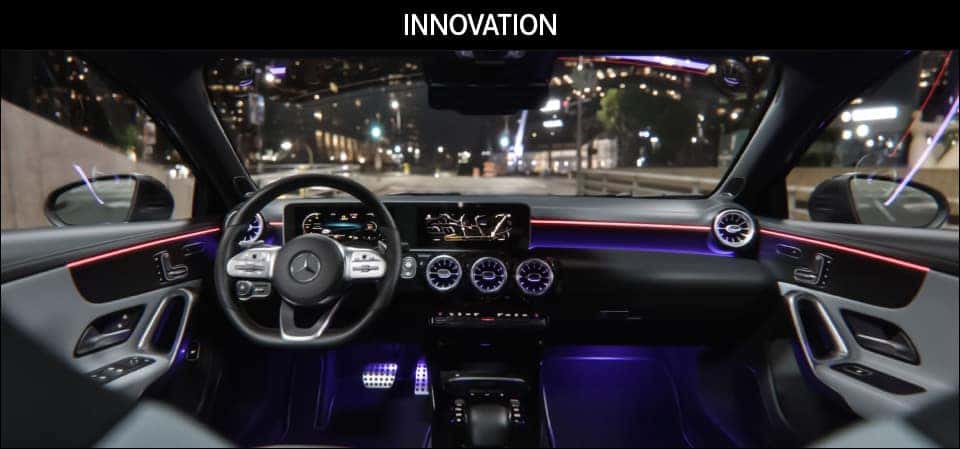 A is for advanced. With the Mercedes-Benz User Experience (MBUX), the A-Class drives a new generation of user-friendly tech. Quite possibly the most capable, natural and intuitive speech interface from any automaker, it's easy to learn because it learns you. Dual 7-inch digital displays help keep you clearly informed and thoroughly entertained. Available 10.25-inch screens raise the bar and widen the view. Circular dash vents go with the flow, including the available 64-color ambient lighting.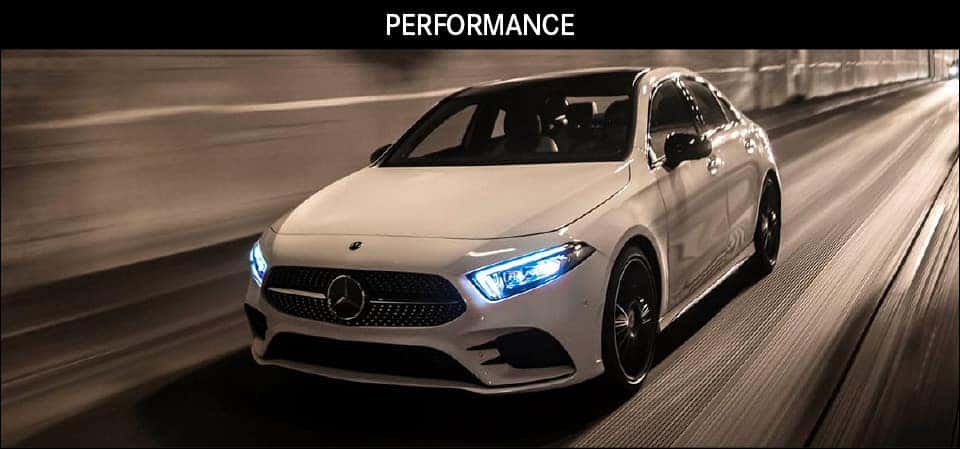 A is for athletic, agile and active. With turbo power, seven speeds, four drive modes, and three suspension options, the A 220 and all-wheel-drive A 220 4MATIC® Sedans turn 188 horses and 221 lb-ft of torque into rapid response and full-time fun. Quick reflexes with a quality ride come from independent suspension at all four wheels. The AMG® Line lowers its ride height for a more athletic stance. An optional multi-mode adaptive setup syncs up with DYNAMIC SELECT.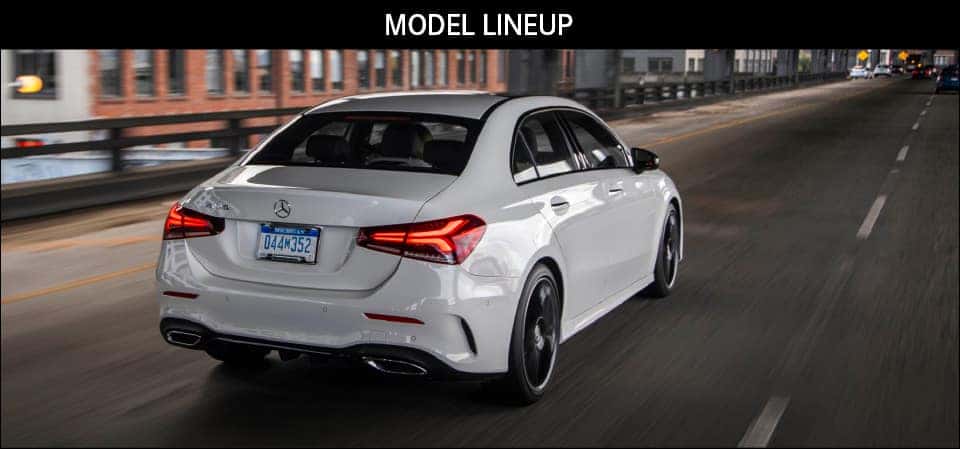 A 220 SEDAN:
POWER: 188hp @ 5,500-6,100 rpm
TORQUE: 221 lb-ft torque @ 1,600 – 4,000 rpm
ACCELERATION: 7.1 sec 0-60mph*
A 220 4MATIC® SEDAN:
POWER: 188hp @ 5,500-6,100 rpm
TORQUE: 221 lb-ft torque @ 1,600 – 4,000 rpm
ACCELERATION: 7.1 sec 0-60mph*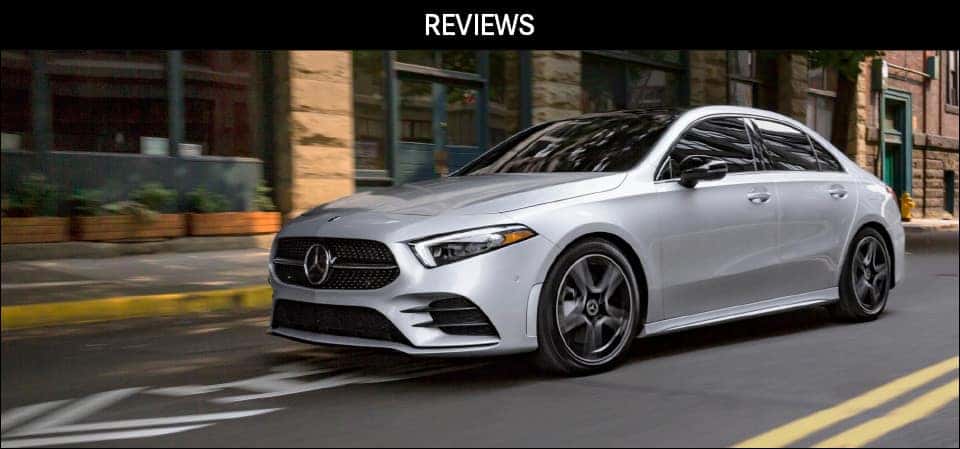 Want to learn more about the A-Class? Check out these independent reviews, or contact a Mercedes-Benz Manhattan Sales Representative.
Autogefühl compares the CLA with the A-Class at CES.
Straight Pipes says "You Better Love Technology"
Car and Driver says "Handling is poised and smooth, cabin looks appropriately upmarket, interior offers good rear-seat legroom."

*Stated rates of acceleration are based upon manufacturer's track results and may vary depending on model, environmental and road surface conditions, driving style, elevation and vehicle load.
Sign up below to schedule an appointment with your Mercedes-Benz Manhattan Sales Rep.
We'll also keep you up to date with our latest, exclusive partner benefits. Drive In. Be Spoiled.